SEPTEMBER: Toasted Granary
1st September 2020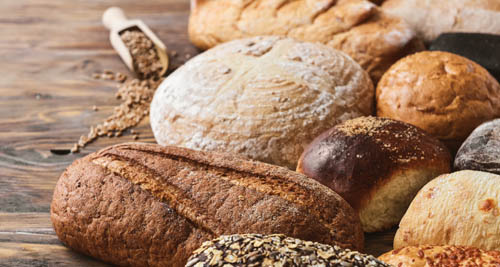 Granary-style bread is a classic English brown bread made from a mixture cracked grains of malted barley and wheat. The original is actually a trademarked product originally made by Benedictine monks over a hundred years ago. It involved toasting wheat flakes from their brewing process. As a result, this gives the bread a distinctive sweet, fermented flavour. When toasted the cracked grains provide a nutty, warm malty flavour.
The artisan bread trend is further fuelled by a boom in home breadmaking during lockdown. During this time, supermarkets were struggling with the demand on the supply chain which led to consumers seeking more locally produced unrefined flours.
Our Toasted Granary flavouring is part of our Bakery Enhancement Collection. The toolbox helps you to add specific baked cereal notes as well as extra elements to make your product more premium. Examples of flavourings in the collection include olive oil, melted butter and egg.
This flavouring is used in basic bread doughs to produce a more rustic, artisanal flavour profile and adds flavour to free from products. It brings a toasted cereal note to other bakery products including cakes and biscuits as well as breakfast cereals and cereal bars. It can even add a toasted malt note to beverage products.
If you would like to discuss our Bread Enhancement collection, please contact your Account Manager, click here.