JUNE: Korean BBQ
1st June 2023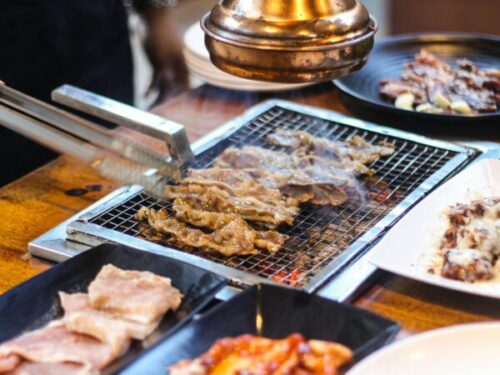 BBQ season is finally here, its time to dust the grill off and enjoy some outdoor dining. With Korean being the top cuisine people across the UK want to try more of this year*, our Korean BBQ flavour provides a rounded top note evocative of all the ingredients of a Korean BBQ.
The flavour
Korean BBQ, or Gogi Gui, is a cuisine method of grilling meat, such as beef, chicken, or pork, over a small open grill that is inlaid into the dining table or portable. The meat can be marinated and is usually thinly sliced. Korean BBQ is a social eating experience that involves friends and family cooking their own meat and enjoying accompaniments like vegetables and sauces.
Trending categories
Currently trending in the savoury category, from food service to seasoned snacks. Supermarkets are releasing their own Korean BBQ flavoured crisps, sauces and meal kits. It is also popular in the vegan and vegetarian category with an increased amount of Korean BBQ plant-based products being released this year**.
Flavour pairings
Great flavour pairings include meats like chicken and beef. Pork also compliments the flavour well as it provides a touch of culinary modification enhancing the overall profile.
Applications
Our Korean BBQ flavour is oil soluble so can be used in a variety of applications including seasonings for crisps and meat analogues.
Adding our Korean BBQ flavour creates a depth and complexity to a product, creating an authentic taste.
Find out more
Create Flavours are British producers of natural and clean label, savoury, sweet and beverage flavourings. Working from our allergen-controlled facility in Somerset, we design and manufacture premium food and drink flavourings and extracts.
To sample our Korean BBQ or any of our savoury, sweet or beverage flavourings; contact us or call your account manager on 01275 349 300.
Create Flavours are part of Nactarome, a global food flavourings and ingredients group. Click here to discover how we can help build your growth vision.
*HelloFresh UK Food Trends Report 2023
**Innova Market Insights 2023