NOVEMBER: Mushroom Truffle
1st November 2022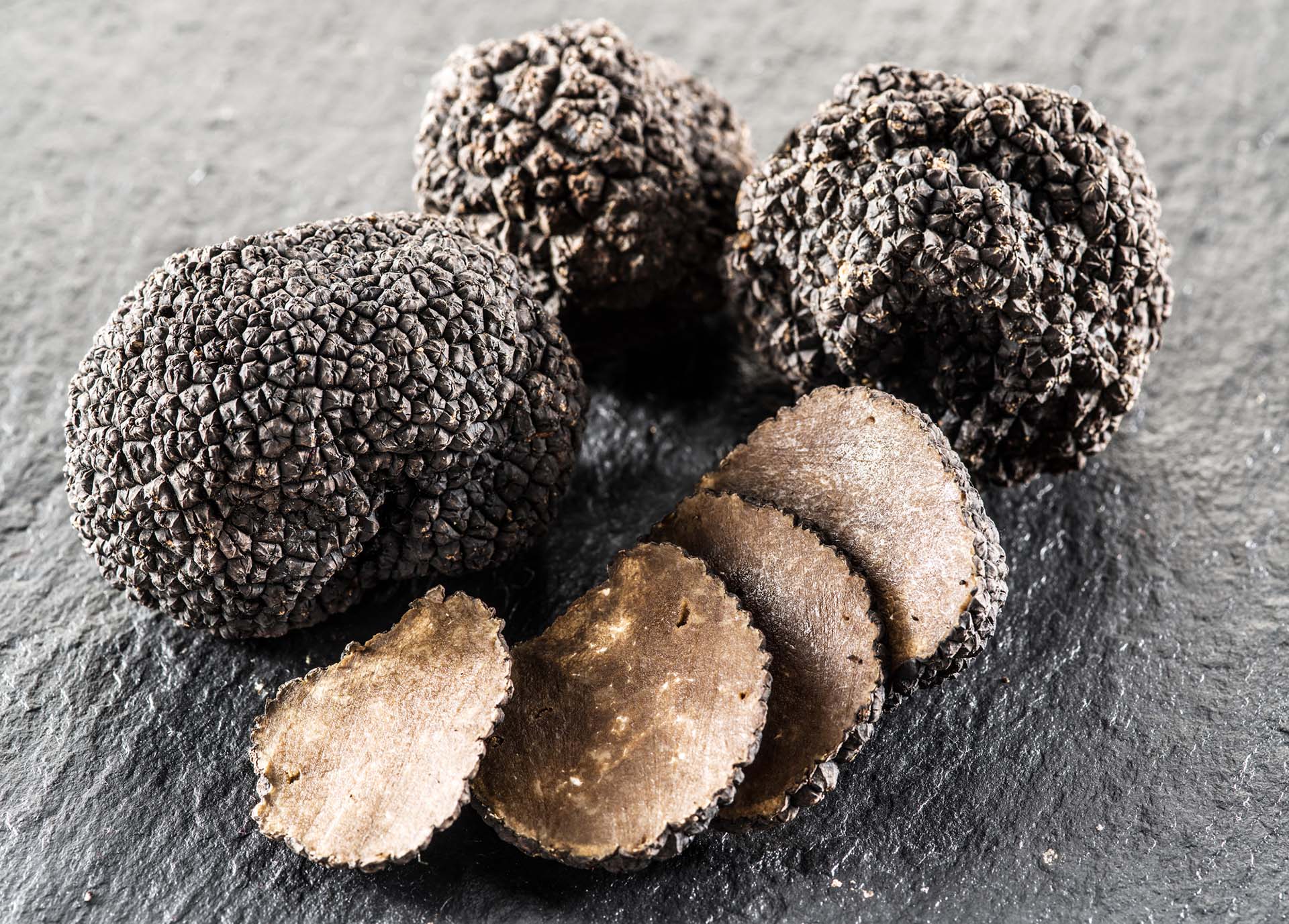 This classic taste of opulence, prized by European chefs for hundreds of years to introduce depth and richness to savoury dishes, has been reconfigured and refreshed by our head flavourist.
A taste of luxury
Mushroom Truffle is a meaty, nutty and sweet flavour. The aroma is musky and lightly garlicky, with a back note of earthy mushroom flavour.
Origins of opulence
The fruiting bodies of fungus truffles grow around tree roots in neutral or alkaline soils. Synonymous with France, truffles are also cultivated in Italy and Spain; as well as Slovenia and Croatia.
Adding depth to savoury cooking
Truffle flavouring is influential in plant based eating and immune health and can enhance consumer perceptions of clean living and sustainability.
Mushroom is growing in popularity in all vegan and vegetarian sectors as a replacement for the richness of meat flavours.
Perfect pairings
Mushroom Truffle works well in seasoning applications and all savoury dishes; bringing indulgent profiles and a savoury, nutty character.
Find out more
Create Flavours are British producers of natural and clean label, savoury, sweet and beverage flavourings. Working from our allergen-controlled facility in Somerset, we design and manufacture premium food and drink flavourings and extracts.
To sample our Savoury Mushroom Truffle CLN-93033 or any beverage, savoury or sweet flavourings; contact us Click here or call 01275 349 300 to talk with your account manager.
Create Flavours are part of Nactarome, a global food flavourings and ingredients group. Click here to discover how we can help build your growth vision.