NOVEMBER: Chocolate Fudge Brownie
1st November 2020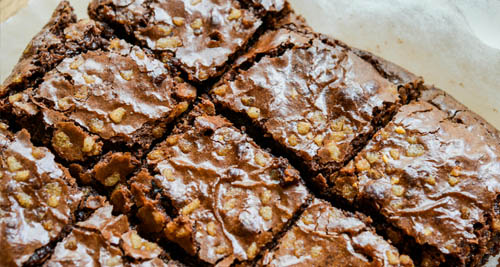 Indulgent profiles are trending as a means for consumers to enjoy the flavour of their favourite dessert in a more permissible format, such as protein shakes or cereal bars. As part of a wider health & wellbeing trend, consumers are also allowing themselves that one treat that really needs to deliver with a Go Big or go home mentality.
The first chocolate brownie was developed as a portable dessert in 1893 in Chicago. They were sweet, rich and fudgy, topped with walnuts and apricot glaze.
Our Chocolate Fudge brownie flavouring combines a rich, creamy chocolate with fudgy cake batter notes. Use it in chocolate, confectionery, sweet sauces and spreads to help deliver a deep, indulgent taste. It is also suitable for use in hot and cold beverage, dairy products, bakery and desserts.
If you would like to sample our range of Ultimate Indulgent flavourings, please get in touch with your Account Manager, click here.