JULY: Chargrilled Shrimp
1st July 2020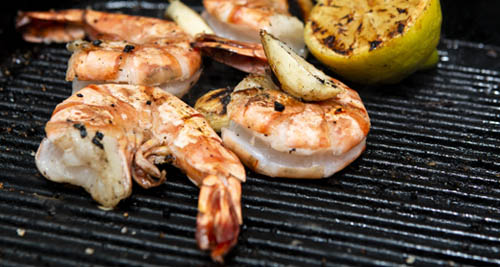 Its BBQ time again! The trend for 'low and slow' cooked food is making way for something fresh and lighter choice. Consumers are looking for healthier alternatives – choosing fish, shellfish and plant based products over their fattier counterparts. Our Chargrilled Shrimp flavouring has the typical creaminess and sweetness of shellfish with nutty, charred, caramelised grill notes.
Popular in Southeast Asian cuisine, where flavours are bright, fresh and aromatic, shrimp is marinated with traditional herbs, fruits and spices then skewered and seared on a hot grill. It's also popular in New Orleans where it is mixed with garlic, chilli and Worcester sauce before grilling. Shrimps are a key element in a traditional Jambalaya.
This flavouring will pair well with mango, chilli, lemongrass, lime, ginger and garlic in a wide range of applications – great in sauces, seasonings and coatings.

Click here to contact your Account Manager to arrange a 'Dining Alfresco' presentation looking at the Pursuit of Health in the BBQ category.