Create Flavours celebrates 20 year anniversary
4th February 2021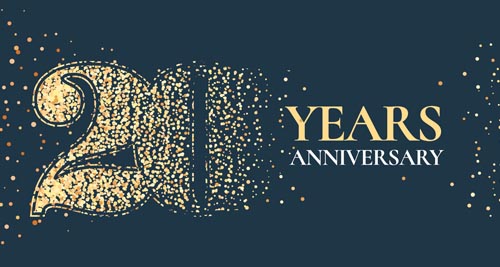 Create Flavours is proud to celebrate its 20th anniversary this year marking two decades of service, supplying industry leading natural flavourings to the food manufacturing industry.
In contrast to its humble beginning, Create Flavours now sit alongside Nactis Flavours and AromataGroup as a member of Nactarome – a group of European companies dedicated to bringing the best of nature, through flavours, colours and ingredients.
The team at Create Flavours harnesses a complete range of skills and experience in order to deliver industry leading natural flavouring solutions. The workforce has steadily been increasing by approximately 10% year on year to meet demand. Create Flavours now also works in conjunction with the National Apprenticeship Service and uses various initiatives in order to prioritise development of the staff.
Bryan Jones, spokesperson for Create Flavours commented,
"Our staff are paramount to the success of the business and our ability to service our customers with speed. Over the last year we've had to adapt to new ways of working due to Covid19; varying shift patterns, remote working, online presentations and overcoming supply chain challenges.
With the support of the wider group, we're now in a fantastic position to offer a broad range of colours and ingredient solutions alongside our natural flavourings.
As a team, we're committed to growing as part of Nactarome and look forward to some exciting years ahead."
Based on a transparent and forward-thinking approach, cost effective flavourings and excellent customer service, Create Flavours remains in a strong position in the ever changing market place.
If you are looking for clean-label flavouring or colouring solutions, please get in touch via our contact page.