AUGUST: Hibiscus
1st August 2022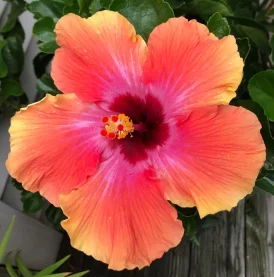 Hibiscus, known for its large, showy flowers; is a genus of flowering plants in the mallow family. The flowers are native to warm, subtropical and tropical regions throughout the world and are thought to have originated in Asia. It is primarily found in Mexico and Hawaii where it is the state flower.
Hibiscus is trending in beverage product developments worldwide. Hibiscus flower fits with the health movement we're noticing across almost all new food and drink launches.
As an ingredient, it is thought to help lower blood pressure and boost liver health. The raw material also contains Vitamin C, which is commonly known to improve the immune system and help combat colds.
Popular pairings
Hibiscus pairs well with lavender, mint, rosemary, thyme and blackcurrant.
Products currently available pair Hibiscus with white peach, raspberry, lime, and rose.
The flavour of Hibiscus can be enhanced with spices like ginger and cinnamon.
The slight sharpness / tanginess could also lend itself to savoury dishes – especially components of Levantine cuisine, including rice dishes and Harissa pastes.
Predominantly beverage, teas, cordials, hard seltzers, ciders, top notes in wine and gin liqueurs. It also works well in sorbets.

Hibiscus flavouring
Hibiscus has cranberry-like  flavours with sweet earthy notes.
Our Evaluation of Hibiscus 95/5 flavour denotes red fruity and tangy flavour profiles.
The top note of hibiscus adds a uniqueness to a product often elevating bold familiar flavours like Raspberry or Plum.
Adding hibiscus to a product creates an indulgent profile that creates a sense of travel and adventure.
Using a 95/5 flavouring allows on pack pictorial declaration. In the ingredient list it can be declared as: Natural Hibiscus flavouring.
Find out more
Create Flavours are British producers of natural and clean label, savoury, sweet and beverage flavourings. Working from our allergen-controlled facility in Somerset, we design and manufacture premium food and drink flavourings and extracts.
To sample Hibiscus or any beverage, savoury or sweet flavourings; contact us click here or call 01275 349 300 to talk with your account manager.